A Good Weird
Imagine it's your birthday. You're all dressed up, enjoying lunch with a friend. After the plates are cleared, she passes you the shiny wrapped box. She grins and says, "Open it! I saw this, and it was so perfect I couldn't resist." You yank off the bow, tear away the paper, open the box . . . and find a strange item inside.
What is it?
You wonder. You pull it out and turn it in your hands. You're pretty sure it's supposed to be a good thing—it is a gift from a dear friend, after all. Confused, you smile and thank her. Savoring the friendship and the mocha cheesecake, you finish lunch and head home where, still perplexed, you stow the box in the closet. Maybe this has never happened to you with a birthday gift from a friend. But I'm willing to bet it's happened with a different gift. Rather than a trinket in a box, perhaps it looked more like one of these:
You have the gift of being able to think of thirty great ideas for a project but can't start or finish enough of them.
You have the gift of supporting and encouraging people just by being there, but you sometimes feel as if you haven't accomplished enough.
You have a gift for organizing and planning events or projects, but your tendency toward running the show annoys your spouse no end.
"Wait a second," you may be saying, "those don't sound like gifts to me!" They didn't to me, either. And I've wrestled with most of them over the years: things I do well, but they don't seem to be strengths to other people. And weird things I wish I'd stop doing—ways I wish I'd stop being—that just keep coming back to me. . . . What if I told you that all those things about us—the wonderful
and
the weirdness—are gifts? What if you could sit at lunch with God, hold those quirky, challenging tendencies about you in your hands, and say "Oh! I love these too!" What if who you are right now is exactly who God meant you to be? What if the weirdest, most annoying things about you exist on purpose—for a purpose—to bring life, joy, and strength to this world?
---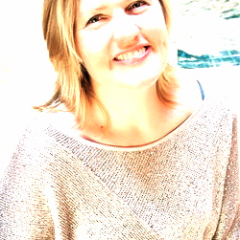 A speaker and certified Christian Life Coach, Laurie Wallin lives in Southern California with her husband, Gary, their four children, and their two precocious cats. Laurie's new book
Why Your Weirdness is Wonderful
, tells us "it's in our weirdness that God's perfection exists."
Excerpted from Why Your Weirdness is Wonderful ©2014 by Laurie Wallin (Abingdon Press). Used with permission. All rights reserved.