An Easter Celebration with Andrea Bocelli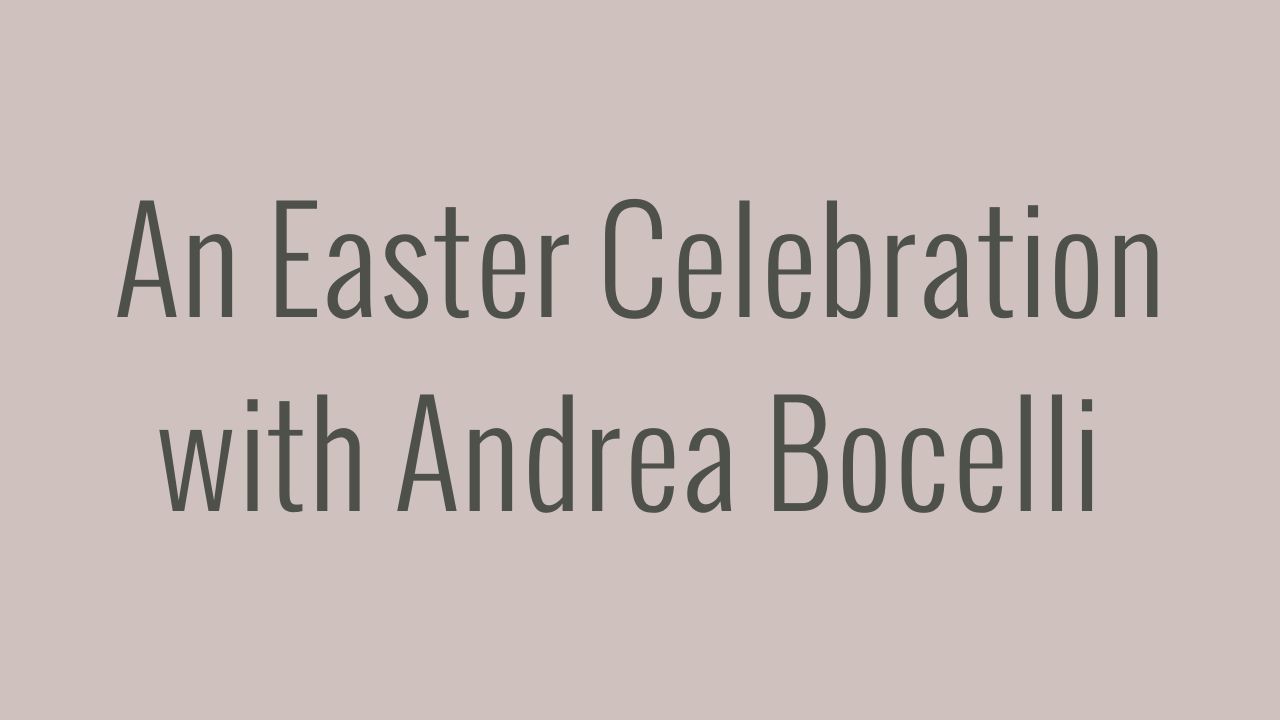 The Week leading up to Easter is filled with the full spectrum of emotions, from Jesus' triumphal entrance into Jerusalem to His trial and His death to His ultimate victory through His Resurrection.
This Easter week, you can experience a hope-filled music special in theaters. THE JOURNEY: A Music Special from Andrea Bocelli is a beautiful exploration of moments that define us, songs that inspire us, and relationships that connect us to what matters most in life. We asked Andrea Bocelli why hope is so important to him … and to all of us. "Hope is the opposite of desperation and a safe antidote to the poison of fear. I am a very hopeful and positive person because I trust in Him who created us. I am convinced that hope is the balancing element of our existence. Without it we are lost in despair and our goal is to not lose serenity, optimism, and faith in the future.
"There are so many reasons to fear—from natural disasters, to wars, to sicknesses, and history teaches us that much harder things have been overcome. It is our moral duty to be optimistic because those that nurture hope in their hearts find fulfillment and will not get lost in desperation—the worst of all fears. Those who sow hope will reap goodness just like those that look for faith create a lasting pillar of hope. That is what makes us happy. To live without faith is to live a life of sadness and despair.
"I hope that our journey will help other people find the urge and motivation to do it for themselves, each in their own way and with their own intentions. I believe this is an experience that will enable us to understand more deeply the sacred nature of life. "My wish is that the movie can offer an invitation to fully live and recognize our daily miracles. They are all around us, we just need to be able to see them and recognize
them, because it is easy to lose sight of the meaning of our sacred lives due to the superficial temptations of today. I pray that we can remember every day what this journey has whispered to me in my heart: life is the highest manifestation of an intelligent will, capable of leading us back on God's path."
This special Easter week theatrical event opens on Palm Sunday, April 2 and continues through Easter Sunday, April 9. In addition to Bocelli, you'll hear Michael W. Smith, Tori Kelly, Tauren Wells, TAYA, Katherine Jenkins, 2CELLOS, and many others in amazing musical performances across majestic locations.